School Fees 2023/2024
Preston International School is a very cost-effective school.
By employing cost-saving financial strategies, we are able to pass these savings straight on to you - the customer, giving you excellent value for your money. As an organization that believes in and practices Total Quality Management (TQM), we adopt very stringent measures in ensuring that processes and policies within the school - whether it be in teaching and learning, pupil behaviour or administrative work - are all very efficient, well thought out and grounded in our overarching philosophy of attention to detail, innovation and excellence. When compared with similar schools, Preston offers excellent value for money.
The school fees schedule for new students into JSS1, JSS2 and SS1 for the 2023/24 session is hereby published below:
UPDATE (12/06/23): As a result of the prevalent economic situation in Nigeria brought about by the removal of the fuel subsidy, the Board of Directors have revised the school fees schedule below downwards by completely removing the Caution Fees and allowing the spreading of the Development Levy of N100,000 over 5 academic terms to N20,000 only per term x 5 terms. Therefore, instead of a total of N875,000 to pay in the 1st Term, the amount has now been effectively reduced to N720,000 only.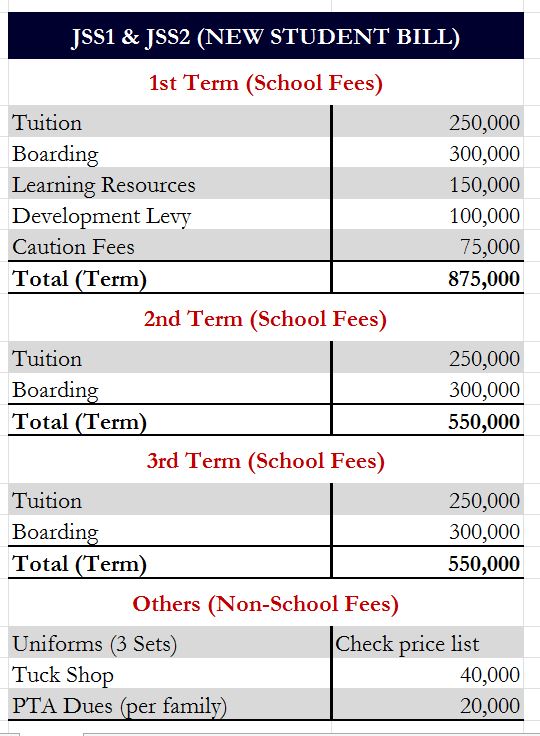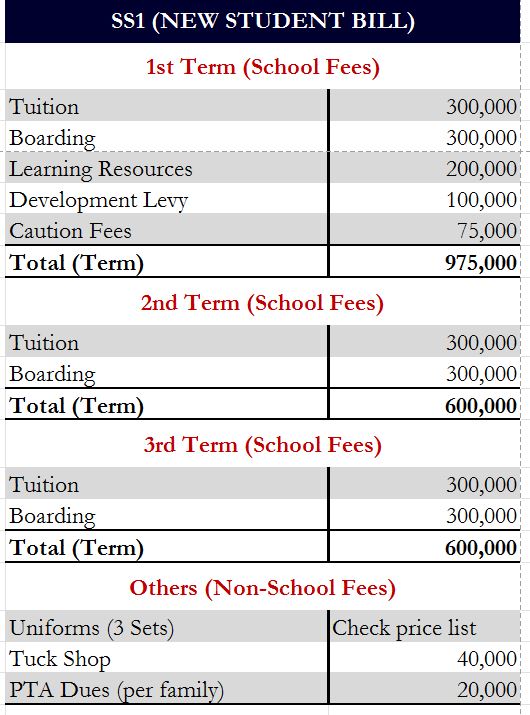 Please note that the Development Levy and Caution Fees are paid once (upon enrolment) and not required to be paid in subsequent years.