Ss1 vs. Ss2 Inter-yeargroup Debate Competition 2017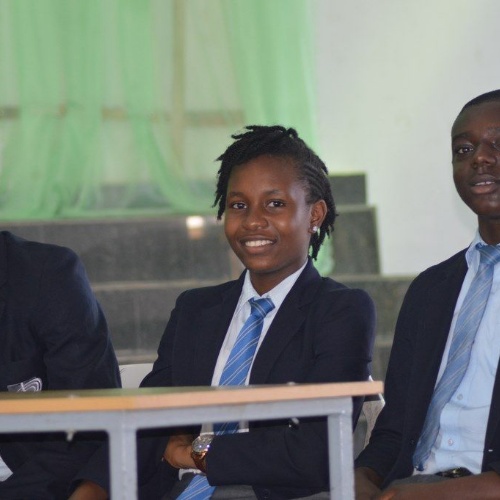 SS1 students took on the SS2 students Thursday, the 15th of June, 2017 in a debate supporting the motion that "The internet has done more harm than good".
It was an intense atmosphere as debaters gave their best, supporting and opposing respectively with resounding points that swayed the audience here and there. I could say that 'confidence' was the eventual winner. Chidera Okoro emerged the best speaker in the debate and eventually spurred her team to clinch a slight victory over their competitors with 291.6 points as against the SS1 students 290 points.
Congratulations to these SS2 students who ensured they make their mark.
Check the pictures here.