Prefects Installation 2015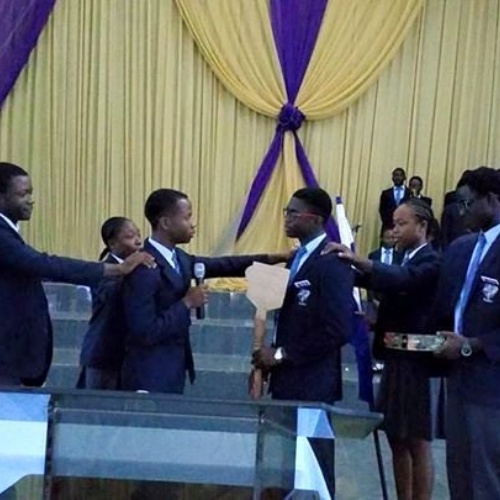 Preston International School installed the new prefects on Tuesday, 5th of May 2015 in the school chapel.
Mr Toyin Ajayi (proprietor) led the newly appointed prefects to take the oath of office. Pastor Oseahon delivered the message/charge titled "Leading from the front". After the message, the whole school prayed for the prefects.

The out going prefects led by the outgoing president Fasawe Ropo did the formal handing over and passing on of the mantle. The incoming president Oseahon Oseaga in his acceptance speech promised that his team which he will lead will move the school forward with the help of God and the management. The ceremony was well attended by parents of the prefects from far and near. We appreciate their sacrifice of love and their support as we prepare the next generation of leaders.