Preston Begins Computer-Based Continuous Assessment Test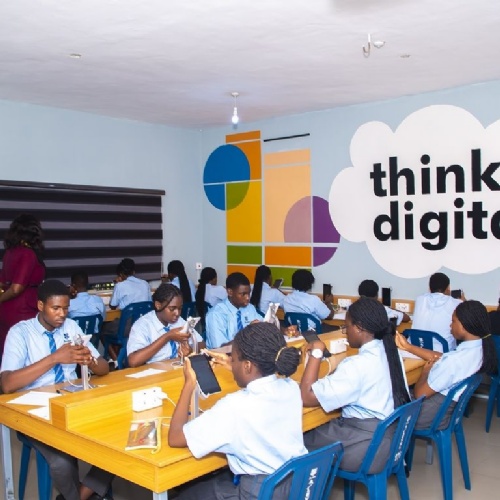 Preston International School, on Monday, 16th October 2023 began the computer-based assessment test in line with our commitment to the UN's Millennium Development Goals (MDGs) 7 - "Ensure Environmental Sustainability".
It was recalled that the Proprietor, Mr. Toyin Ajayi earlier this session during the Staff In-Service Training shared his aspiration for Preston to "go green", cut down on the use of paper, go digital and invest in clean energy such as solar and biogas technology. The entire Preston International School community is involved in the 3 'R's in managing our waste and resources (RECYCLE, REUSE and REDUCE). Our target is to reduce paper by 70% this session.
Teachers have since switched to electronic lesson plans and other digital teaching and learning tools. We are also extending this initiative to parents to enable prompt access to their ward's behavioral records, class attendance, weekly assessment reports etc.
All thanks be to God for helping us in this direction and for the privilege for us all - students and staff, to learn as a community and gradually attain 100% green school, God helping us.
We pray that the spirit of excellence partners with them as they make their parents and the school proud.