Preston Joins Experts at the 2023 OSEPA Summit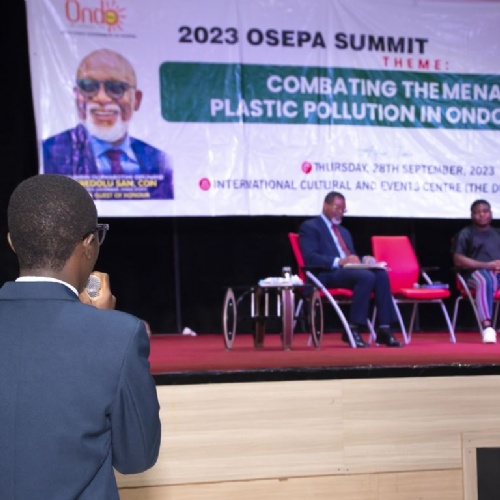 A great privilege it was for Preston International School to have attended the Annual Summit organized by Ondo State Environmental Protection Agency themed - "Combating the Menace of Plastic Pollution in Ondo 2.0; Action Time" which was attended by dignitaries, professionals of different fields, students' leaders of higher Institutions in Ondo State, secondary school students and gentlemen of the press.
Preston International School is enthusiastic about keeping the environment clean and eradicating pollution. Therefore, this seminar was not only educational but motivational for the students of our school to share the knowledge which they acquired to make positive changes, not only in the Preston community but in the environment as a whole.
The Interactive/Question and Answer session had our students express their innovative ideas to educated experts in different fields on incorporating IT skills in increasing the effectiveness of the three R's—REDUCE, REUSE, RECYCLE of plastic waste. They learned how to convert their waste into wealth.
After the event, the students were treated to a lot of munching and drinking at the Chicken Republic, courtesy of the Directors.