Preston Bagged 1st Position For The Third Time Consecutively At The Annual Kidscon Competition 26/5/2023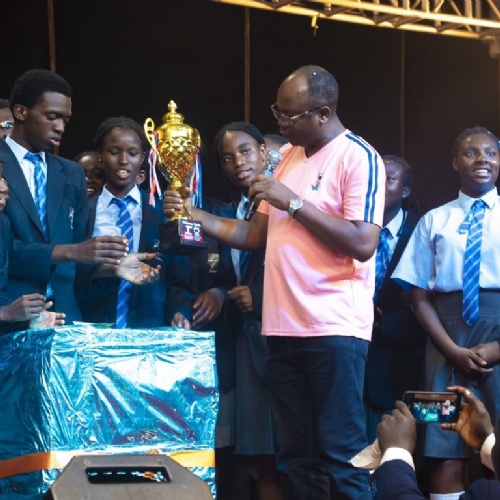 What a perfect way to start the weekend as jubilation hit Preston's environment, having bagged 1st position at the 2023 Kidscon competition – three times consecutively.
The students having been well-trained, showcased creativity, doggedness, and team spirit through God's unending grace, achieved this great feat amongst over 60 schools from various parts of Ondo State.
The first round had our students appear as Akoto dancers in colourful costumes as they displayed highly spirited and well coordinated moves that saw them right through to the final round.
The final round was indeed the clash of the titans as all contestants came prepared to win as the Champion of Kidscon 2023! Preston's drama troupe showcased a playlet titled 'Labour of Our Heroes Past' which centered on the unified spirit of our heroes which led to outstanding successes. The playlet further encouraged everyone to opt for UNITY – a tool for peace and progress.
A big thanks to our lovely students who showed relentless efforts to achieve this success, our loving and caring coordinators whose high level of sacrifice birthed this victory and to our directors for their moral as well as financial support at all times; God bless you all. AMEN

We look forward to participating in the next edition by His grace.
Up Preston!!!