2nd Term Awards Ceremony | 5-5-2023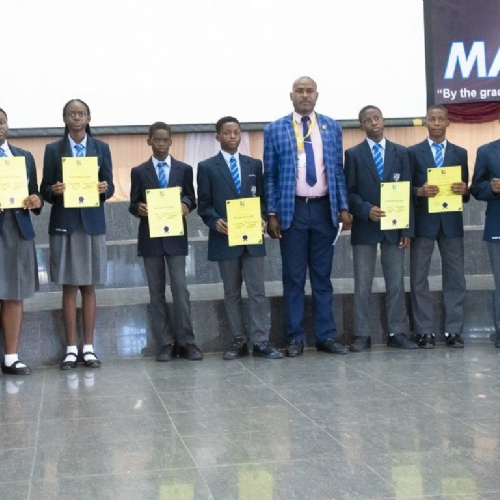 A well-deserved day it was on Friday, 5th May, for Prestonians who were outstanding academically and behaviourally as they were celebrated at the deferred 2nd Term Awards ceremony.
The event had musical performances from the school's brass ensemble (Hosannah in the Highest), 'I Can' by Moses Bliss, rendered by Shekinah house choir where they creatively wowed the audience, 'You Raise Me Up' rendered by Ifeoluwa Adereleye, a lead soprano singer.
Amongst several awards such as behavioural awards, 3.5GPA and above awards, best in each subject award was the overall best student awards for each year group, Anjorin Oluwafunso(Year 7), Obiyomi Oluwadarasimi (Year 8 ), Akomolafe Peace(Year 9), Sanni Olorunbukunmi(Year 10), Loto Samuel(Year 11)
Congratulations to Terra House members who emerged yet again as the Best House for the second term of 2022/23 academic session.
Kudos to our lovely Prestonians.
Click here for pictures.