Shekinah House Party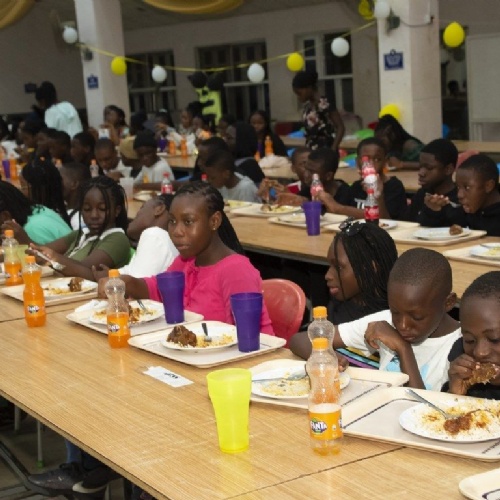 (Celebrating the Champions of the 16th Inter-house Sports Competition)
It was yet another moment of celebration at Preston as Shekinah house members were on Saturday, the 29th April 2023 rewarded for their synergy, tenacity and passionate effort where they balanced with their specially prepared goat meat - "asun" having emerged the champion during the 16th Inter-house Sports competition.
The Proprietor – Mr. Toyin Ajayi, a member of Shekinah house in his address, expressed his appreciation to all students and staff who in one way or the other, contributed to this outstanding success. He further charged them to be united as more achievements will surely be recorded. He further shared the recorded congratulatory message from Oluwafiropo Fasawe, the President of the Class of 2015 who now works as a Product Manager at Microsoft Headquarters in Seattle, U.S.A.
They had lots of fun party activities ranging from games, dances, music, round the chair challenge to bottle flip challenge which lots of the participants carted away gifts.
The party had also lots of tantalizing meals and drinks to cement a well-deserved evening.
Indeed, hardwork pays.
Congratulations, Shekinah house.
Click here for pictures