Preston Held Its Maiden Scholarship Entrance Examination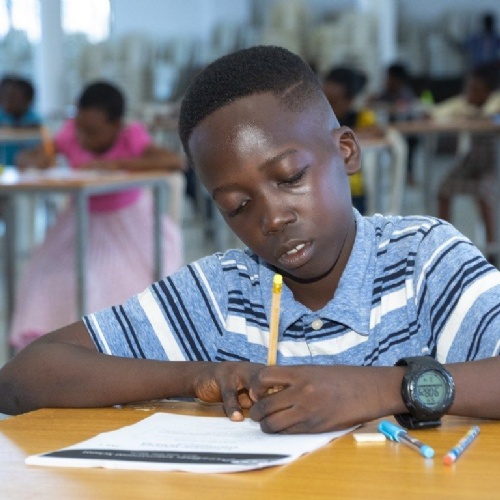 Preston International School held its maiden scholarship entrance exam in various centres across the country on the 4th of March, 2023.
The day saw way more than the expected number of applicants coming forward to sit for the scholarships as announced - 100% on tuition fees for the 1st candidate, 75% for the second and 50% for the third with consolation prizes for the 4th to 10th positions.
Whilst waiting for their wards, ⁷ parents were treated to media reels of events that had taken place in the school, speeches by members of the management team and an address by the proprietor.
The prospective parents were filled with so much appreciation, making them shower heartfelt prayers for the proprietor on his birthday and gave very wonderful and encouraging remarks during their tour of the school. A most profound wow emerged unanimously from the prospective parents when they saw the school's music studio and exclaimed that this is not just a secondary school. Other facilities in the premises also gave them this welcoming and assuring feeling that their wards would enjoy a truly world-class education here at Preston.
Happy birthday once again to our dear proprietor, even as we wish all our candidates great success in the exam.
God bless Preston International School.