Celebration of Achievement Assembly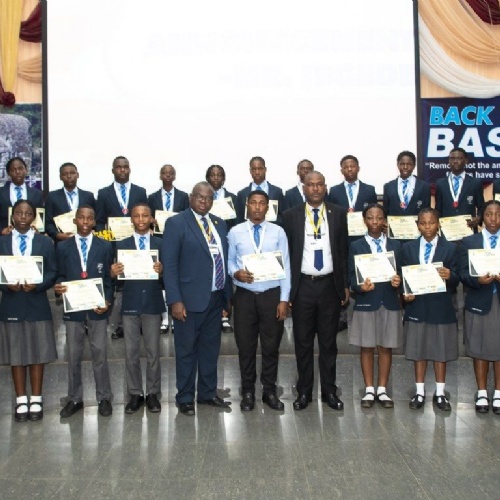 As part of the many ways Preston celebrates achievement, the Robotics team and their coach, Mr Kingsley Ekanem, who at their first outing came 5th out of 47 notable schools in Nigeria at the FIRST LEGO LEAGUE competition in Abuja recently, were on Tuesday, 7th March 2023 celebrated during assembly. Members of the team were presented with certificates and decorated with medals.
The proprietor, Mr Toyin Ajayi further charged all students to continue to hone their skills and be the best they can be in all areas of interest, be it sports, public speaking, art, writing, academics etc as Preston is set to support their holistic development and personal aspirations for "in all labour, their is profit" (Proverbs 14:23)
The robotics team will be representing Nigeria in Morocco this year. We trust that they will perform excellently well again by God's grace. Congratulations yet again.