TERRA HOUSE PARTY (Celebrating the best house of 2021-22 Session)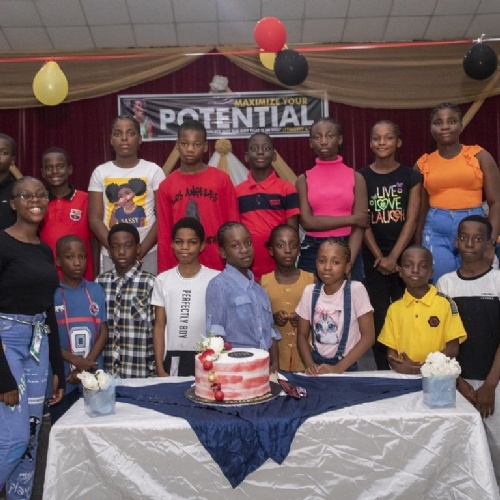 Stand up for the champions, we made it! This was the expression on the faces of Terra house members as they appeared in different shades of beautiful apparels to their house party celebration for clinching the best house of 2021-22 academic session hosted by the Directors, Mr & Mrs Ajayi on Saturday, 19th November, 2022 at the school dining hall.
The event which had in attendance the head of boarding, Mr Ben Omomehin and the staff on SMT duty, Ms Juliet Ikedinma - HOD Sciences department, and members of the media team was one with a difference as these young chaps displayed talents in singing, dancing, and actively participated in the coke challenge, Stacking and unstacking the cup challenge and tik tok challenge.
The highlight of the event was when the best students of the house were specially recognised on the high seat with a buffet and presentations of gifts. The party also had enough sumptuous food, snacks and drinks to munch.
Indeed, it is no doubt that the children had a good time.
We are able!
Check out their pictures here.