2022 Careers Programme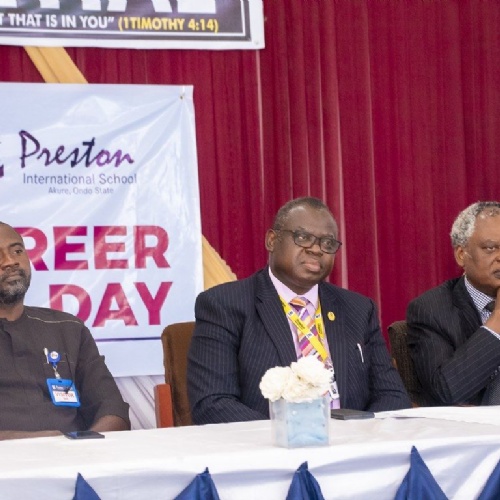 Day One of Preston International School's annual Careers Programme for Year 10 (SS1) students took place yesterday, the 11th of October, 2022 in the school hall with well experienced and seasoned professionals in attendance.
The programme started with an opening remark by one of the school's counsellors - Mr. Blessing Bassey. Among invited guest speakers was a renowned chartered accountant and his team, Mr Olorunfunmi Ologun, who had worked for government organisations, tertiary institutions and lots of private companies and enterprises.
We also had an ICT expert, Mr. Gideon Aloba - the CEO of JIT Solutions who expounded on all the possibilities and benefits of considering careers in ICT.
The day's capsheaf was the delivery of Barrister Kayode Afolabi - a legal practitioner whose wife and two children are also lawyers. His personal story and exposition on the various aspects of law elicited lots of questions from Prestonians.
A new dimension was introduced to the Careers Programme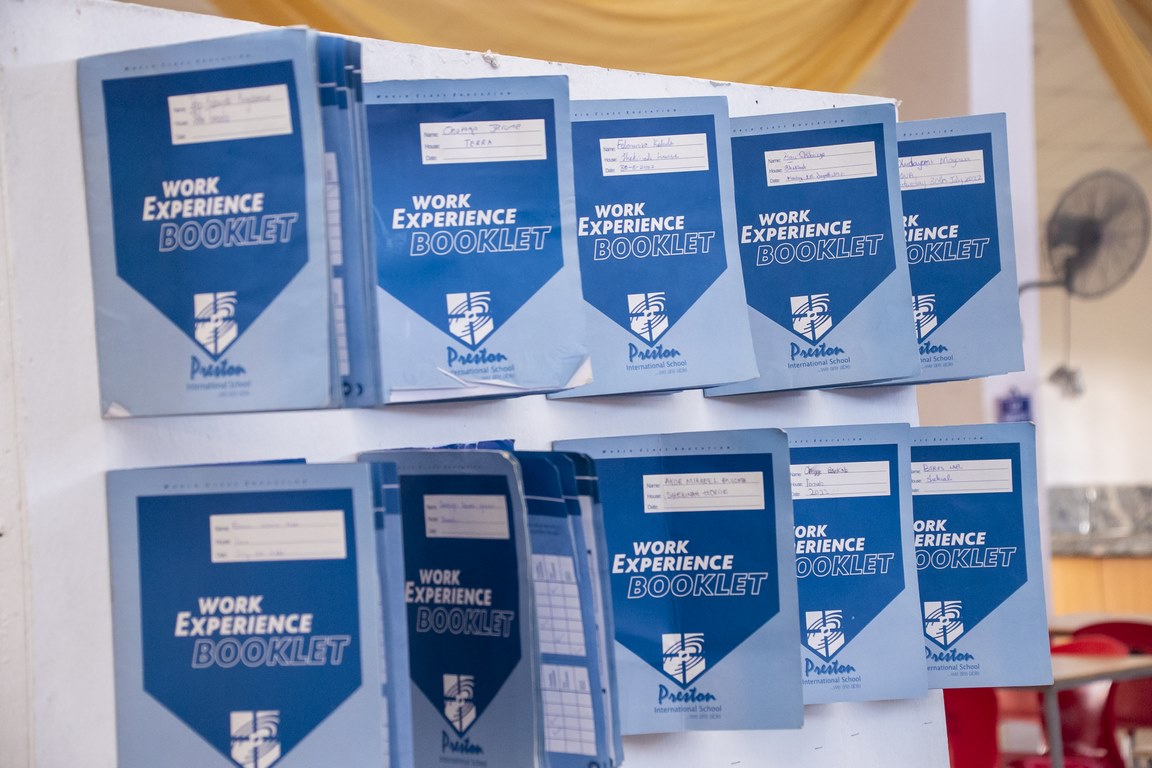 this year and that is the virtual testimonies of Preston's alumni. We watched and listened to the testimonies and advice of Barr. (Mrs) Layomi Adesiyan (Née Oyewole) - Class of 2012, Mr. Timilehin Adeniran - Class of 2013 and Dr. Surely Akiri - Class of 2013, who now reside in Germany, the U.K. and the U.S. respectively and are doing extremely well in their various careers. We really enjoyed listening to their stories. We thank them for sharing with us.
To cap the day off, the proprietor - Mr Toyin Ajayi during his closing remarks advised the students to do more research and identify where their strengths lie, so they can end up in careers that they will enjoy and thrive in.
Day Two of the 2022 Careers programme at Preston International School was fun and packed with lots of new knowledge and insights as we listened to more alumni advice. We had Ropo Fasawe (Class of 2015) speak to us from Seattle, U.S.A. where he works at Microsoft. Also, we had Bella Obidike (Class of 2016) speak to us from the U.S.A. where she works as a Software Engineer. We had David Akindolire (Class of 2012) speak to us from Lekki, Lagos Nigeria where he works as a lawyer with a big Law firm - Olawuni & Co. Also, David Ibitokun (Class of 2012) gave us some sound advice from Ilorin, Kwara State where he works as a medical doctor.
We also had a brief moment to celebrate the achievement of a Prestonian Eni Adeoluwa (Class of 2016), a Nigerian celebrity who has just been appointed as the EU-Nigeria ambassador. Eni was a case study cited as he followed his dream and talents and went into the arts rather than succumb to pressures to be a science student. The students cheered happily as they watched his celebration video.
Today's programme opened with the reason for which we are gathered by one of the school's counsellor - Mrs Temiloluwa Ogunjobi.
Our first guest speaker, Dr (Mrs) Williams-Daudu, a medical doctor and CEO, Miteda Hospital, Akure, a woman of great honour with high values, a woman awarded the first female trailblazer award by the wife of the Governor of Ondo State, Her Excellency Betty Anyanwu-Akeredolu in March, 2022.
Dr (Mrs) Williams-Daudu shared a broader perspective on taking medicine as a career choice by explaining in details, the many roles of a medical doctor. She gave satisfactory answers to all questions raised by Prestonians.
The second speaker, Pastor John Kolawole, an entrepreneur par excellence, whose works are seen at all nooks and crannies of Preston even across the state and beyond.
He encouraged the students to be creative as entrepreneurs and also be ready for the inevitable challenges ahead. He encouraged Prestonians using a rich, knowledge-filled PowerPoint presentation on how to 'hunt' and 'roast' - a powerful analogy on transforming our raw materials to finished products so we can enjoy our God-given resources maximally.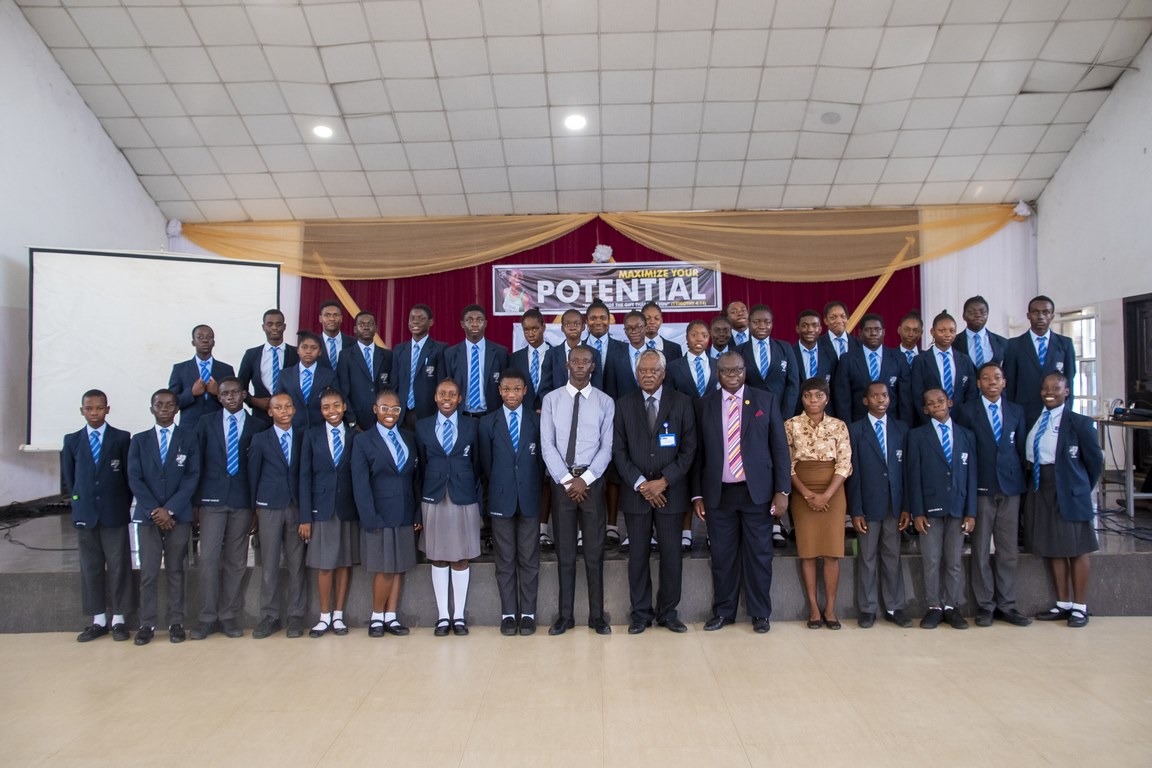 The third speaker, an educationist and visioneer of Preston International School, Mr Toyin Ajayi spoke about taking education as a career choice. Sharing his experience as an architect-turned-educationist, he encouraged the students on being motivated by following the Master's (Jesus') footsteps rather than the discouraging low paying salaries of teachers in Nigeria. He challenged Prestonians to find a way to still teach as it is a truly noble profession and a great way of giving back at some point in their lives.
He further shared his heart's desire of contributing to the Nigerian education sector by helping to fashion out a curriculum that is relevant to the needs of Nigerian and one that will accelerate our economic growth.
We are certain that this programme will contribute greatly towards helping our students make the career choices that is right for them by God's grace.
Once again, our appreciation goes to the guest speakers, directors, senior management team, counsellors, media team and all those who worked tirelessly to make this year's careers programme, a huge success. God bless you all.
Click here for the pictures.