January 2023 Staff In-Service Training (INSET)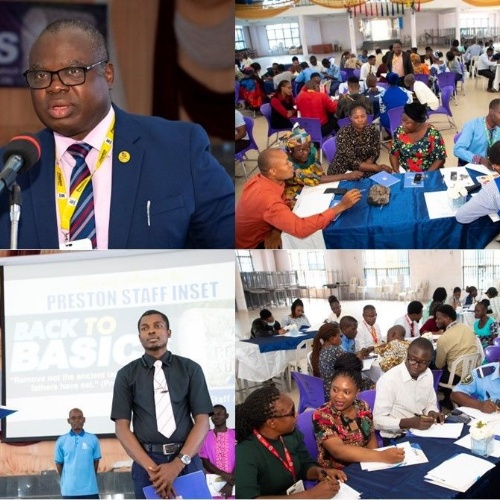 It was such a great way to kick-start the new term with the theme "Back to Basics" as all Preston's staff members (teaching and non-teaching) gathered at the early hours of today in the School hall for the 2023 In-service Training (INSET)
As a way to reinforce the camaraderie the school is known for, staff members were put to a task aimed at ensuring everyone, across different departments, got to know each other well enough. It was indeed a fun time.
The second part of the training was the group by group review of specific aspects of the school's ethos for service. It was a robust session as members of staff did not just discuss the school's policies but also made presentations on what they had discussed.
It was established at the end of the programme that greater successes await this term.
Click here for the pictures.