2021 Independence Day Celebration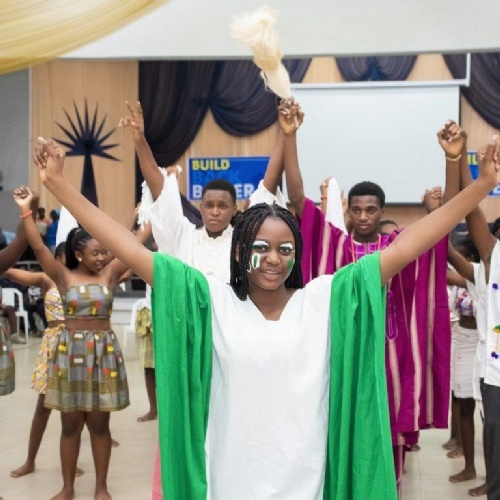 On the 1st of October 2021, Prestonians joined millions of Nigerians to celebrate the 61st independence anniversary from the colonial masters.
This year's celebration was glamorous and exceptional. The school band led the early morning parade around the school premises in honour of our dear country, Nigeria. This culminated in a prayer session for the country led by the Principal, Mrs. Ayotomi Fasuyi. She charged everyone on the need to pray to God for our dear country.
The electrifying moments of the day were the drama presentations and heartwarming speeches from eloquent representatives of the four houses in the school which centered on the theme for this year's celebration: 'Hope – despite anger, over corruption, poverty, injustice and insecurity'.
The "Face of Preston" Inter house competition wowed the audience as the contestants looked elegant in their beautiful traditional attires.
It was indeed a fun moment for all staff and students.
Click here for the pictures.