My Environment and I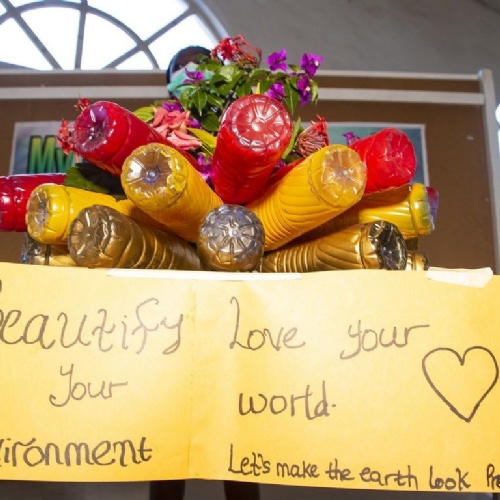 At Preston International School, our continued support for recycling is clearly underlined in different specified phases of reduce, reuse and recycle in line with the Sustainable Development Goals (SDG). The ISA (International School Award) students working on the 'Environment and I' project brought to limelight the benefits of recycling plastics – the durable man-made material present in the earth, the air and in the deepest ocean trenches.
The proprietor's speech on the essence of recycling preceded the exhibition where staff and students were shown different forms with which plastics have been recycled to useful items such as see-through cases, lamp holders, flower vases etc.
The program also doubled as an exposition from the creative and art design students who displayed cover designs for the 'Story of Ourselves' ISA students' group, where a ballot box was placed for the school community to vote on the best cover design that will front the book to be published by the group.
Click here for the pictures.