2021 Anti Bullying Week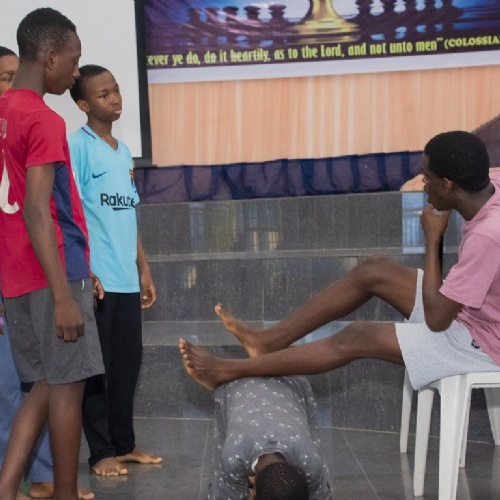 "Some people won't be happy until they've pushed you to the ground. What you have to do is have the courage to stand your ground and not give them the time of day. Hold on to your power and never give it away" – Donna Schoenrock.
This year's anti-bullying week, spanning between the 22nd and 27th of February, 2021 was one with a difference, right from the introduction by the School counsellor, Mrs. Olumuyiwa who intimated the students on the actual meaning of bullying using divers symbolism to Mr. Ugwuja who expatiated on the types and effects of bullying and students such as Oyinkan Kay-salami, Olaoluwa Fatukasi, Oyinkansola Solomon, Ayomide Tunji-Shittu and more who shared real life scenarios of the bully, the bullied, the active and passive bystanders.

A jury consisting of selected students was also setup on stage to make disciplinary decisions on bullying related cases amongst the Preston community. This clearly showcased this important topic from the student's angle and crystallised every clog in the eye of all participants.
A playlet organised by the school drama troupe led by Mr. Felix Jegede reiterated and hammered in the effects of bullying on the bullied as well as the bully. The Proprietor, Mr. Toyin Ajayi then concluded the week-long programme with a prayer session, stressing the need to love one another. He further emphasised the importance of letting God's love abide in us as a community.
"People who love themselves, don't hurt other people. The more we hate ourselves, the more we want others to suffer" – Dan Pearce.
Click here for the pictures.