14th Inter-house Sports Competition -2020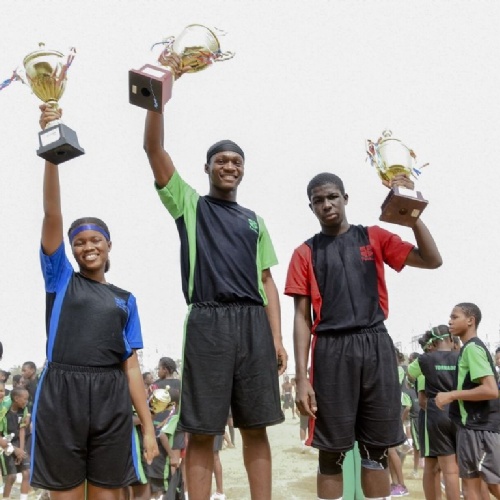 Preston International School held its 14th inter-house sport competition/ athletic meet on the 14th of February, 2020 at the new pavilion in the school's sport complex. It was ravished with dazzling colours, exquisite decorations and chattering of hope.
The competition started with Terra house being favourites, judging from the preceding heat competition that placed them 10 points higher than their next door neighbours Tornado house with 670 points. Other houses were farther behind with 636 points and 582 points belonging to Aqua and Shekinah house respectively.
There was this torrid atmosphere of determination to make a mark between the houses this year, which brought to surface clinical presentation at every stage of the competition. The march past showcased newly improvised formations, acrobatics and elegant royalties that drew loud cheers from the audience. Shekinah house still dazzled at this point with 20 points while others followed closely at 18 points – Terra, 16 points – Tornado and 14 points – Aqua house.
Click here for march past pictures.
Afterwards, other track events followed such as Junior and Senior boy/girl 100 meter races, 200 meter races, 400 meter races and relay races. There were also special races that cracked the audience's ribs like egg & spoon race, three-legged race, sack race and thread in the needle. Amidst these races, Tornado house pulled out the joker to daze Terra house, ending the competition with a total of 818 points leaving Terra house trailing slightly at 811 points, Aqua house came third with 782 points and Shekinah house finished with 689 points.
The staff races and parent races further spiced up the already charged ambiance.
The chairperson, Justice Osadebay pledged a cash prize and trophies to the best 100 meter boys in person of Umuerri Fegho and best 100 meter girls Inuma Emuejevoke. Ibekwe Prince emerged overall best male athlete while Inuma Emuejevoke clinched the overall best female athlete.
Congratulations to Tornado house once again for making the school proud!
Click here for track event pictures.