2019 Christmas Concert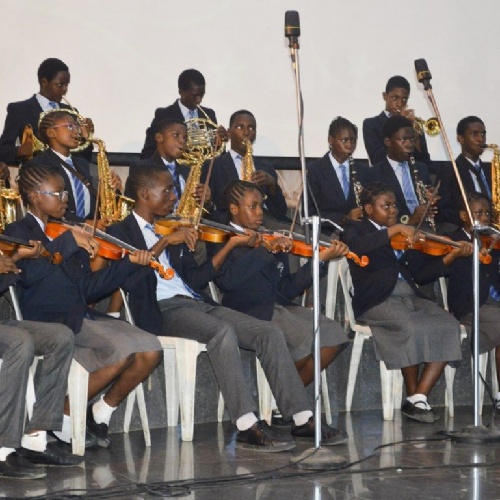 In the spirit of the season, Preston International School celebrated its 14th Christmas concert on the 12th December, 2019 with the theme "Prince of Peace". The event which attracted dignitaries and parents from far and near made a strong peaceful and exciting statement that will surely linger in the hearts of its participants.
This year's concert is loaded with musical pieces arranged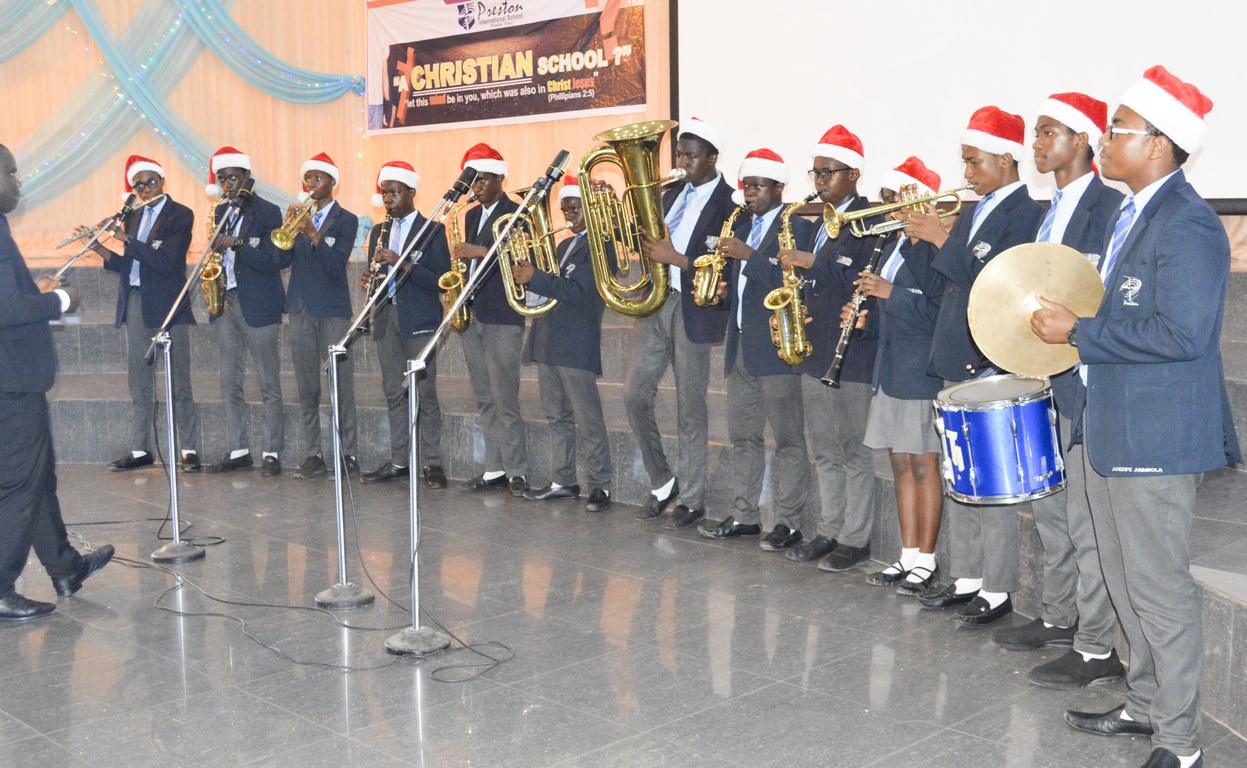 by our own Preston local talents such as 'Feliz Navidad', 'Halleluyah Christmas', 'Nutcracker' brass ensemble and 'You better watch out' brass ensemble arranged by our own Femi Makinju; 'A bi Jesu fun wa' (For unto us Jesus is born) arranged by Awosusi Oke(music teacher @ Preston) and wife. A wonderful rendition of 'Jesu L'oba (Jesus is King)' composed by the legend and friend of the school – Bishop Niran Obasa also spiced up the pack.
Our Christmas concert is never complete without the presentation of Arthur Warell's piece – 'We wish you a merry Christmas' and the all-time standing ovation piece of the master G. F. Handel – 'Halleluyah Chorus' conducted by our own proprietor, Mr Toyin Ajayi who dazzled once again with his 'round about conducting'.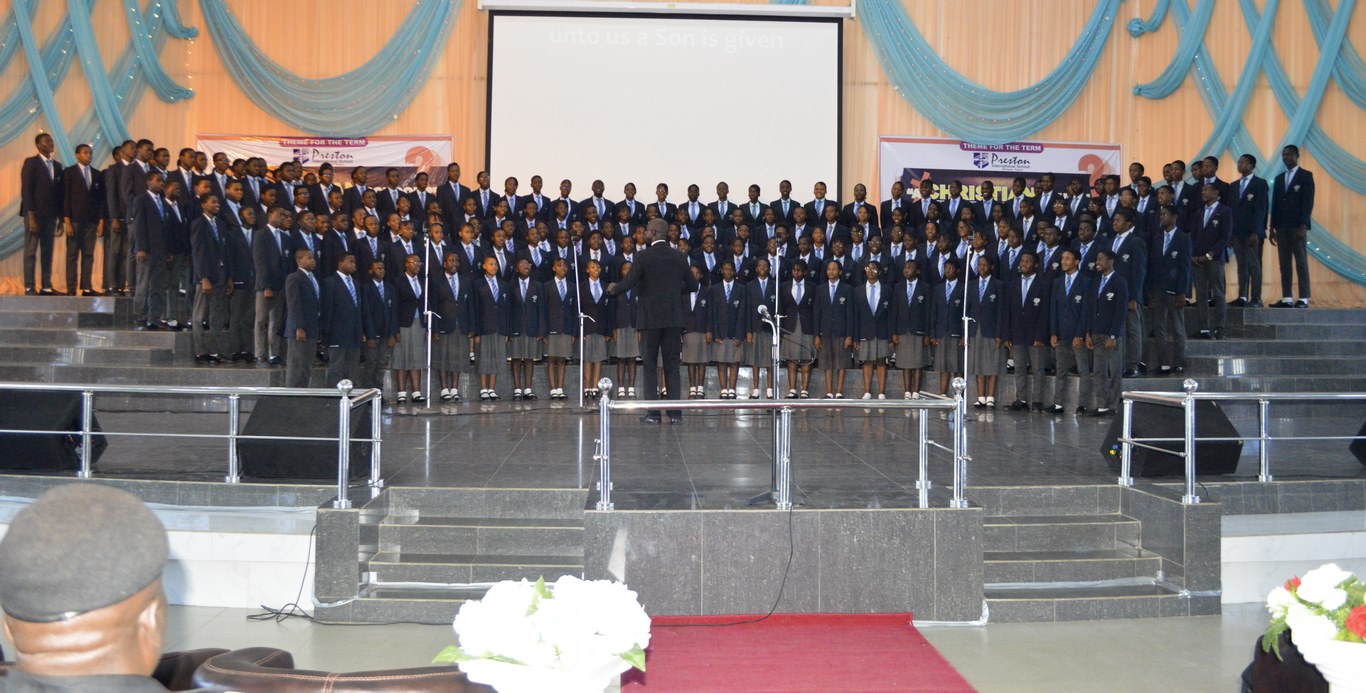 The student senior choir rendered the 1985 charity song by Michael Jackson and Lionel Richie 'We are the world' to drive in one of the most important requirements for all during this festive season – a period to remember the less privileged and extend a loving arm to them. A drama was also presented by the school drama troupe to depict the birth of Jesus the African way.
The curtain was finally drawn on the outstanding event with the proprietor's favourite 'The Lord bless you and keep you' beautifully rendered by the school mass choir to bring an assurance for the upcoming year 2020. We pray that all of us will be kept and blessed by God this season and beyond.
Merry Christmas to you and your kin!
Click here for the pictures.