2019 Preston Speakathon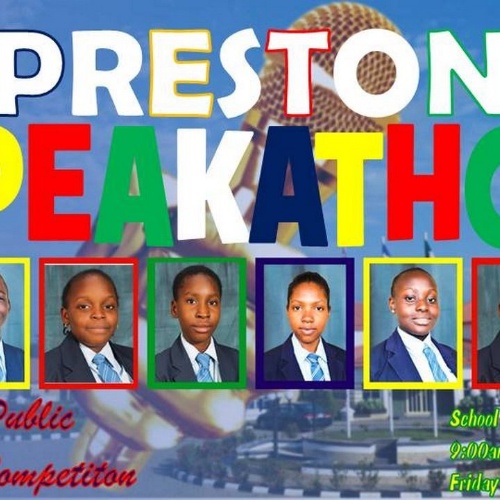 At Preston International School, we believe in education beyond the four walls of a classroom through which knowledge can be acquired and disseminated - these soft skills actually stand as the extra that gives the edge in life. Friday, 15th of February, 2019 was a remarkable day as the much anticipated speech contest tagged 'Preston Speakathon' took place in the school hall involving the four houses presenting their representatives for the junior and senior categories.
Cogent facts and references were centered on Education For All by the junior students - Ayanfe Gideon of Tornado house, Sample-Coterell Tam of Aqua house, Ogunmefun-Afolabi Semilore of Terra house and Aniekan Greatman of Shekinah house.
The senior students also thrilled the audience with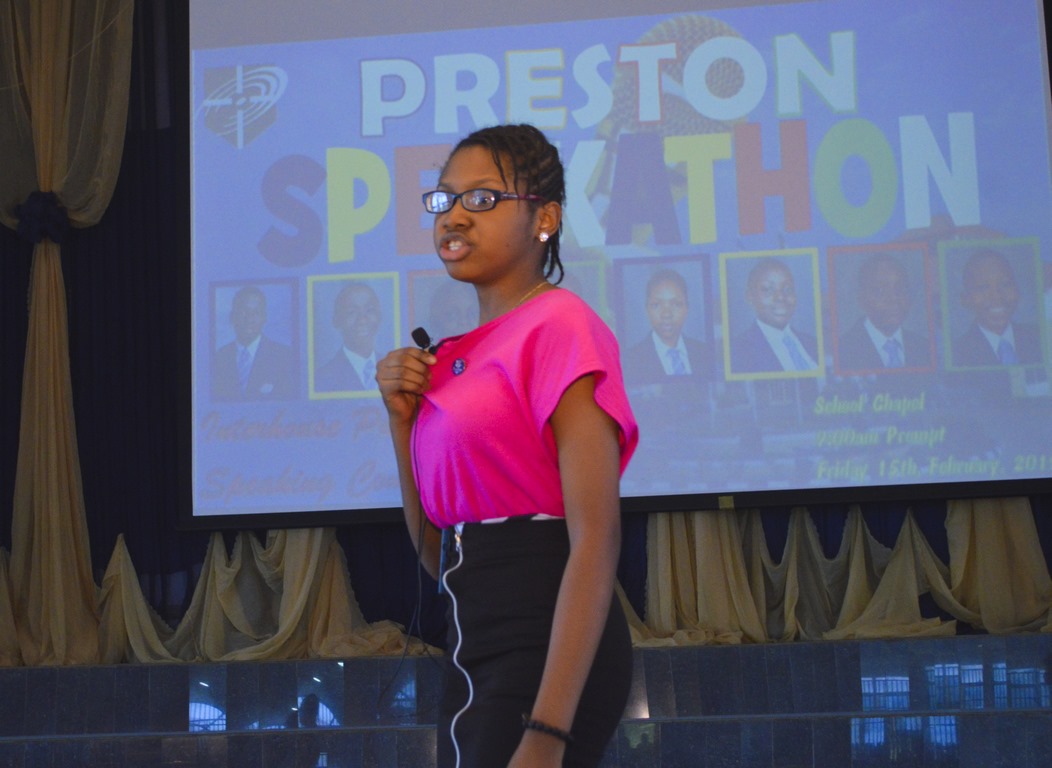 interesting educative topics such as Maintaining Peace In The World by Ifiabor Stephanie of Aqua house, Oluwatosin Kikiola of Shekinah house, Aladenola Opeyemi of Terra house on the Power of Education and Adeniran Tomilola of Tornado house concluding the speech contest with 'Impact of Innovation and Technology on Man'
At the end of the contest, the efforts of all speakers based on percentage was declared by the impartial judges and gifts were awarded to the overall best in the two categories.
For the junior category, Terra house emerged 1st with 73.8%, 2nd position goes to Tornado house with 70%, Shekinah house came 3rd with 69.8%, and the 4th position to Aqua house with 51%.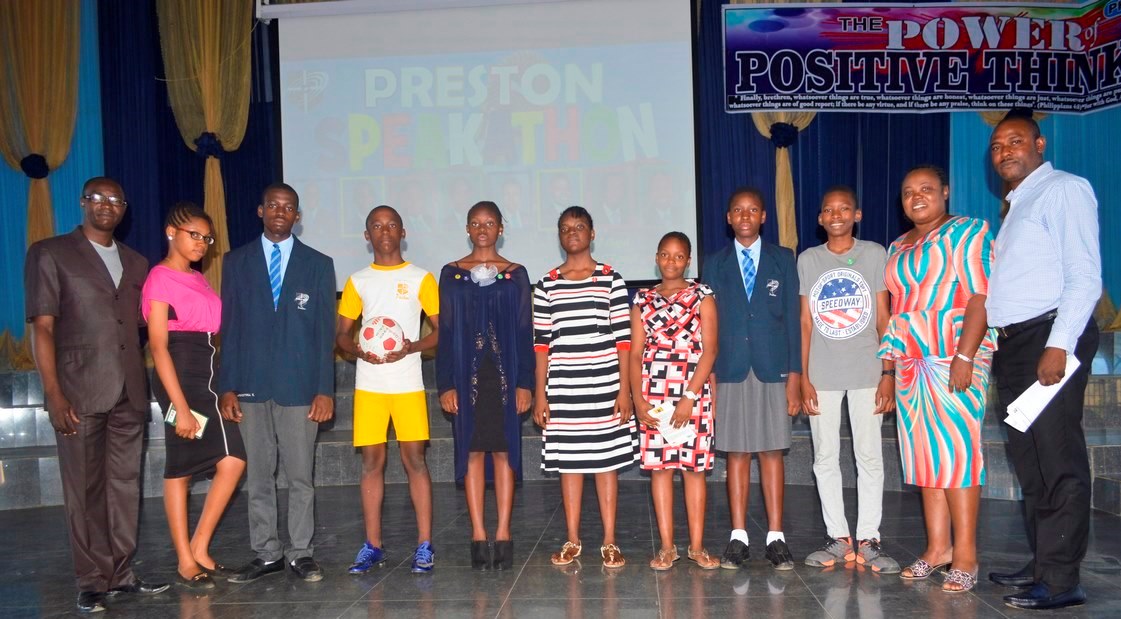 For the senior category, Aqua house won with 84.8%, Tornado house took 2nd with 80.5%, 3rd position with 78.5% goes to Terra house and Shekinah house came 4th with 67.8%.
The Chief Host - Mrs. Ayotomi Fasuyi then encouraged the students to be more bold and courageous. Emphasising that speakers are leaders...
Indeed, We Are Able!
Click here for the pictures.