Inter-house Debate Competition (1st Term 2018/19 Session)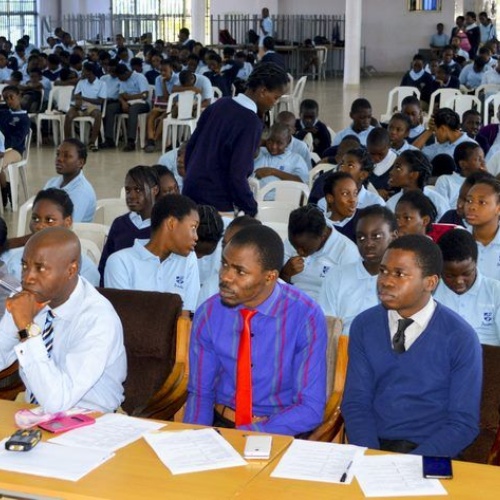 Preston International School shows great interest in building well rounded students in every area. These interests were shown in the debate competition held in the school's multipurpose hall on the 10t`h of December 2018.
The event involved great and creative minds coming together to alienate their views on the topics given to them. The floor was opened by Tornado and Shekinah house who supported and opposed the motion respectively that "The boarding school system is more beneficial to the student than the day school system" this contest ended in favour of Tornado house who showed the opposing side their tact by leading Shekinah house with five points. Shortly after then was Aqua and Terra house who expressed their views on the topic "Single sex schools are more effective than coeducational schools" with Aqua on the supporting side and Terra house opposing. This ended with Aqua house emerging 1st with a single point margin to Terra house.
The great efforts of all speakers were not left out as two best speakers were picked by the impartial judges. Best male speaker being Amusan Gbolahan from Aqua house while Akinfolarin Precious from Tornado house won the best female speaker.
It was indeed a great day as Prestonians remained giddy and ecstatic by showing great support for their various houses.
Click here for the pictures.