NISSMUN CONFERENCE 2018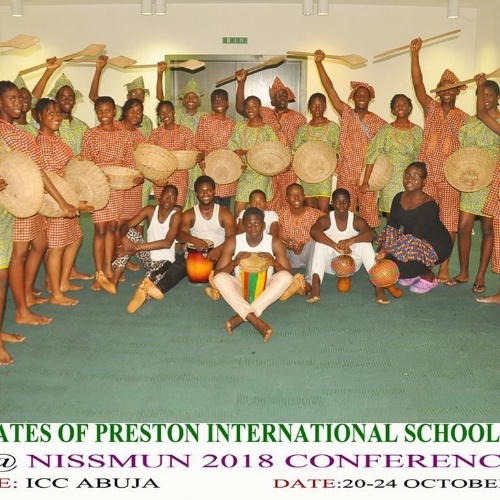 "Education is by far the greatest legacy we bequeath to the next generation of leaders, policy makers, fathers, mothers, and citizens of the world ".
Preston International School's delegates were present at this year's weeklong Nigerian International Secondary Schools Model United Nations (NISSMUN) Conference on the 22nd of October 2018. Theme: "Eliminating acts of Intolerance, Discrimination and Hate Crimes through Education".
Delegates were grouped into countries and committees where they discussed issues affecting the world and proffering solutions by drafting resolutions. They creatively employed the existing structures in our institution and family to teach the lessons of intolerance, discrimination and hate crimes. They learnt not to bully, use curse words, and discriminate based on gender, class or intelligence amongst many others.
Some selected delegates from the school team visited the Switzerland and Denmark embassy as a needed participatory event in the NISSMUN conference. This visit gives students insight into the peculiarities in the cultures of these countries and also allowed delegates to understand how these countries work overseas. It helped the year 11 think broadly in terms of their goals, particularly – how they can make impact overseas.
Delegates will bring home this indispensable knowledge and positively affect the whole Preston community and their world at large.
Crowning the conference was a cultural dance display to spice up the event in a remarkable fashion.
Click here for the pictures.