Prize Giving Day 1st Term 2017-18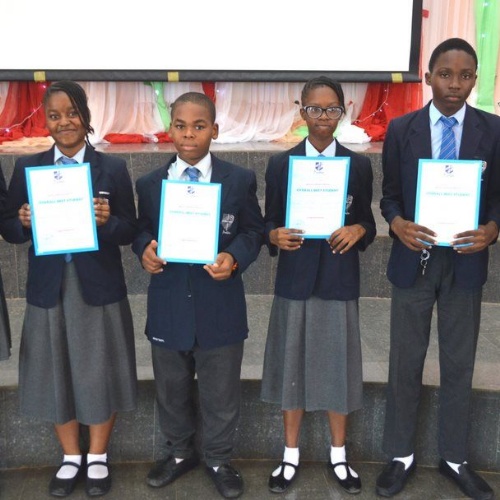 A wonderful term just went by in a twinkle of an eye with rewards showered out at all levels, appreciating and encouraging students who have put in their smartest effort to ensure they emerge with an outstanding result.
Awards ranged from best in each subject across all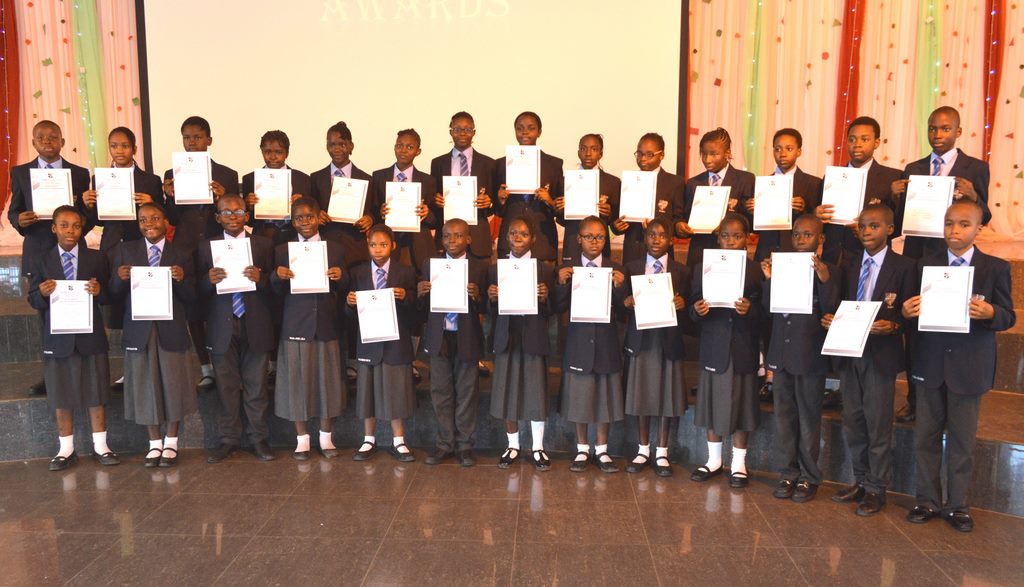 year groups, 3.5 GPA and above, Overall best student in each year group where UMUERRI Oghenefejiro clinched the award for Jss1, MONEHIN Oluwatomiwa for Jss2, AINA Mosopesoluwa for Jss3, ONAZI David for Sss1, AFUWAPE Mary for Sss2 and KAY-SALAMI Motunrayo for Sss3 in the prize giving ceremony for the 1st term of 2017/18 session that took place on Friday, 15th December, 2017.
Other awards given were Behavioural awards, Neatest class awards, United Nation delegates awards,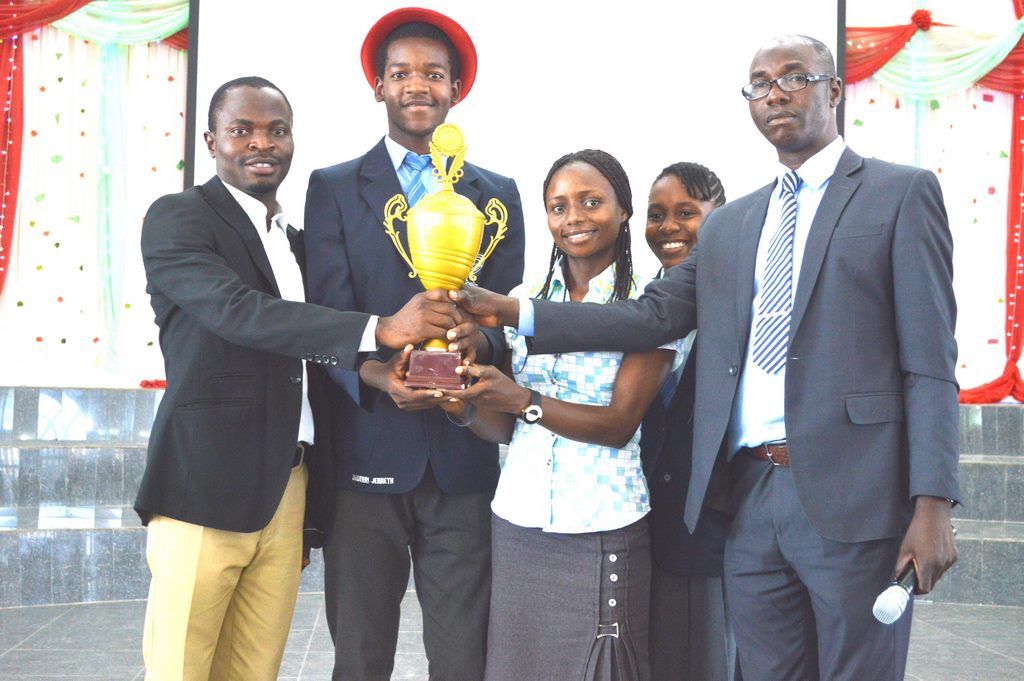 Musical Society of Nigeria awards, monetary awards for essay writing competition and best house award where Shekinah house came first with 5305 house points, Terra and Tornado house followed with 4880 and 4835 respectively while Aqua house cemented the fourth position with 4644 house points.
The event, which pulled the attention of parents and well-wishers, set a tone that 'it pays to be diligent, dedicated and disciplined'. Congratulations to all award winners!
Click here for more pictures.