Jss2 Togo Excursion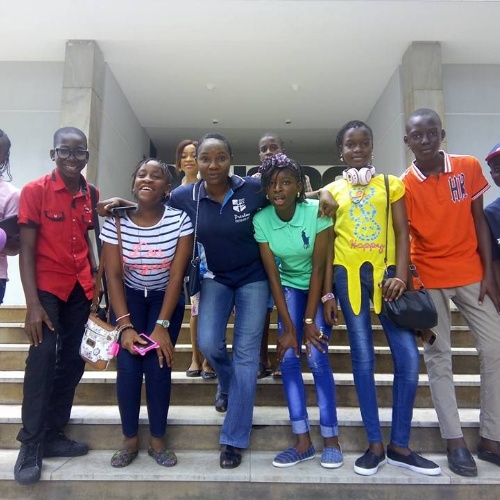 Sixty-one of our JSS2 students and six members of staff under the leadership of the Principal, Mr. Olugbenga Dada embark on a weeklong excursion to Togo on the 29th of July 2017. The essence of this excursion is to;
broaden the children's horizon about French language and culture,
show them a piece of the francophone world around them,
make French, as a subject, more concrete, and
deepen children's understanding of it.
The students' morale was very high and impressive; many of them were singing and cracking jokes in the bus. House points were gifted to some students against the next academic session for accurately translating some French expressions into English. The hotel where they lodged was also in full touch with them as they enjoyed a sumptuous meal together before wrapping up the day.
The students paid visit to the National Museum of Togo where they were exposed to the culture and civilization of the country. They learnt about the colonization by the German, which was taken over by the French in 1914 . From there they proceeded to Fauna Cultural Mini Zoo, where the students were able to see and touch different animals like, Crocodile, Ostriches, Snakes, Monkeys, Camels and Antelope amongst others.
They later visited the Artisanal Centre of Kpalime where students were exposed to some breath-taking artistic works. Many of them bought some of these artistic works for their loved ones. From there they journeyed to the historical castle called "Chateau Vial", where they learnt a lot about the history of the castle and how strategic it was to the late president. They learnt that it was built by Raymond Viails, a German naturalized French. In 1979, he handed over the castle to the Togolese government lead by Gnassimgbe Eyadema.
They later visited the beach and amusement park to wrap up a most exciting week. It was 'fun-tastic'.