Preston International School's Christmas Luncheon with the Directors 15.12.2021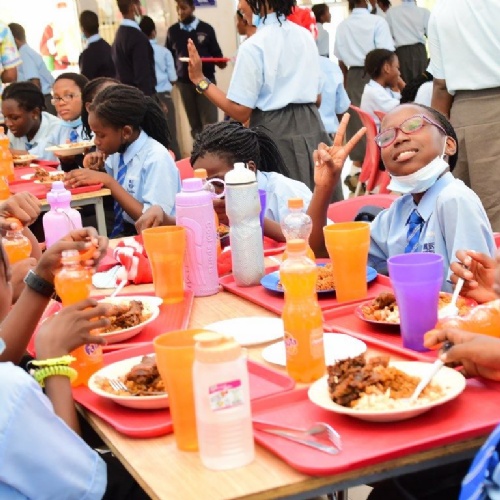 All staff and students of Preston International School had a great Christmas luncheon hosted by the Directors in the school dining hall.
The luncheon programme featured lots of presentations from staff and students singing and playing musical instruments as we all savoured a range of delicacies – small chops, ice cream, jollof rice with dodo, coleslaw and chicken with soft drinks and a massive cake (masterly crafted by Cakes and Pastries) devoured as dessert. Senior student Daniel was our Santa Claus this year and his entrance was one of the highlights as he brought in gifts for the kids who have been 'good for goodness sake' as the popular song 'Santa Claus is Coming to Town' boomed through the hall. We all had a great time. In the lead up to the Christmas holiday, we look forward to yet more exciting times in the remaining school days ahead. Merry Christmas to all.