Campus
Set on 42 acres of land, Preston International boasts of pollution free air and a tranquil environment conducive to learning and meditation. The buildings are all purpose-built and designed to create a home away from home through the development of highly effective and functional buildings which exude fun and relaxation and are responsive to this country-side location. The facilities being developed at the school site comprise: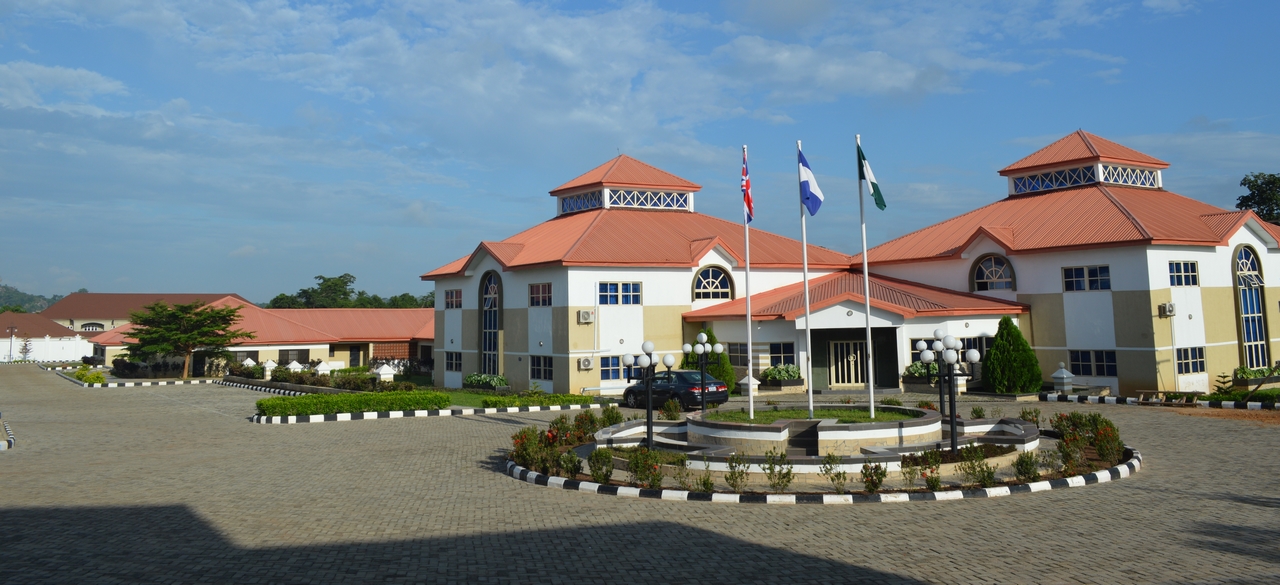 Administrative Block - housing the offices of the Principal, Vice Principal, Office Staff, Medical/Welfare, Staff Room, Finance and Caretakers.

Teaching Rooms – 14 Classrooms, 4 Science Laboratories, 2 Networked ICT Rooms with Internet access, Design and Technology Workshops, Art Rooms, Music & Drama Studios.

General - Assembly Hall, Dining Hall, Tuck Shop (the 'Rotunda') and Toilets.

Sports Facilities – Sports Hall, Swimming Pool, Olympic size Sports field

Boarding Facilities – Students hostels are purpose-built with adequate conveniences (showers, toilets and laundry areas), Common Rooms with adjoining flats for staff members who take on the roles on house-parents.
Site Plan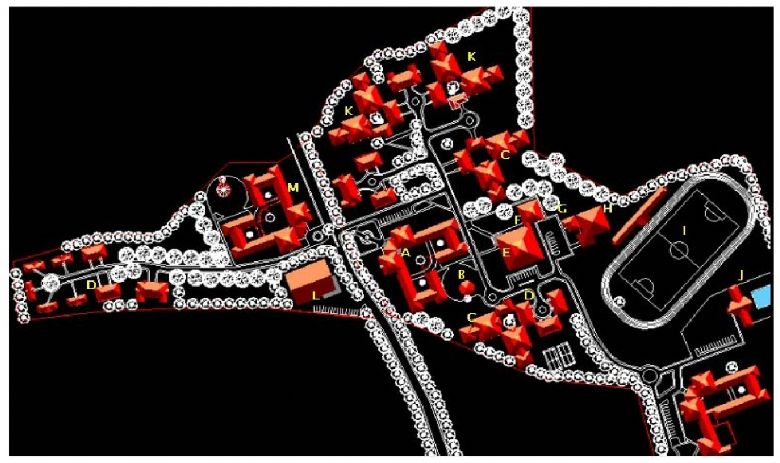 A - Administrative Block, JSS Classrooms, Library, ICT Suites, Laboratories and Art Studios
B - 'Rotunda' - Tuck Shop
C - Girls' Hostels
D - Staff Quarters
E - Dining Hall
F - Kitchen
G - Health Centre
H - Gymnasium
I - Sports Field
J - Swimming Pool
K - Boys' Hostels
L - School Chapel
M - SSS Block (Senior Secondary School)